Innovation From Design To Production
Advanced Engineering / Experienced Project Teams
Die-Max is a dedicated partner in new product development. Our team of engineers, program managers, and project managers is committed to collaborating closely, starting from the initial part and process designs. We begin by comprehensively understanding the product's essential features and applications, as well as identifying any associated risks that might influence the tooling concept.
Utilizing 3-D design tools, we'll craft tailored solutions with an emphasis on cost efficiency, manufacturability, and consistent processes. Our team will leverage its engineering expertise and extensive experience in metal forming to craft a top-tier tool or process while minimizing expenses.
When engaging with Die-Max, a Program Manager will be assigned, dedicated to the project's success and best tooling interests in mind. The Program Manager will take charge of the project's schedule. At the project's outset, they will layout a detailed timeline, serving as the foundation for tracking the project's progress from start to finish. This includes monitoring milestones such as PPAP & SOP approvals, where applicable.
The assigned Program Manager will also oversee any subcontractors or suppliers involved in the project's supply chain, should we decide to award subcontracts for additional machinery or processes. They will provide regular updates on the project's status, whether it pertains to prototypes, tool and gauge build, or advancements in automated welding, staking machines, or robotic carrying tools.
Our management team will conduct on-site visits to the facility, aiming to gain a comprehensive understanding of the assembly process while gathering essential information regarding the product's fit and functionality and return this info to the team working on the project.
Following the launch of the product, our Quality Assurance (QA) department will uphold the highest quality standards during the manufacturing process. This is accomplished through the utilization of Faro Arm Laser Scanning and probing and other precise instruments.
We maintain consistent communication to facilitate an ongoing process of continuous improvement. If deemed necessary, we will work collaboratively to fine-tune aspects of the product's design or build to ensure optimal performance and satisfaction.
Prototype / R&D Development Services
In a world that's constantly evolving, staying ahead of the curve means embracing innovation at every turn. At Die-Max, we understand that innovation begins with a spark—an idea, a concept, a vision. Our Prototype and R&D Development services are designed to nurture those sparks and transform them into revolutionary products and solutions. This is why Die-Max is the launchpad for the next breakthrough.
Our commitment doesn't end with a prototype. We offer end-to-end support, including testing, refinement, and even assistance in transitioning from the prototype stage to full-scale production.
Die-Max's Prototype and R&D Development services are not just about creating products; they're about shaping the future. We thrive on challenges and take pride in contributing to the next big idea. The vision, paired with our expertise, can turn possibilities into realities.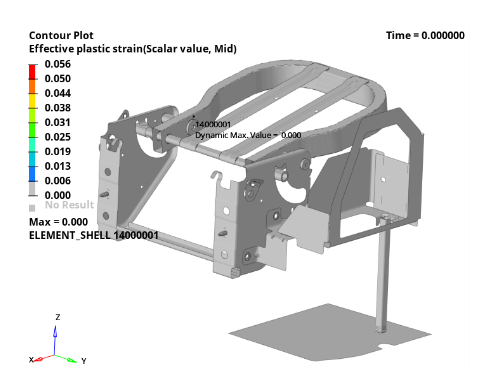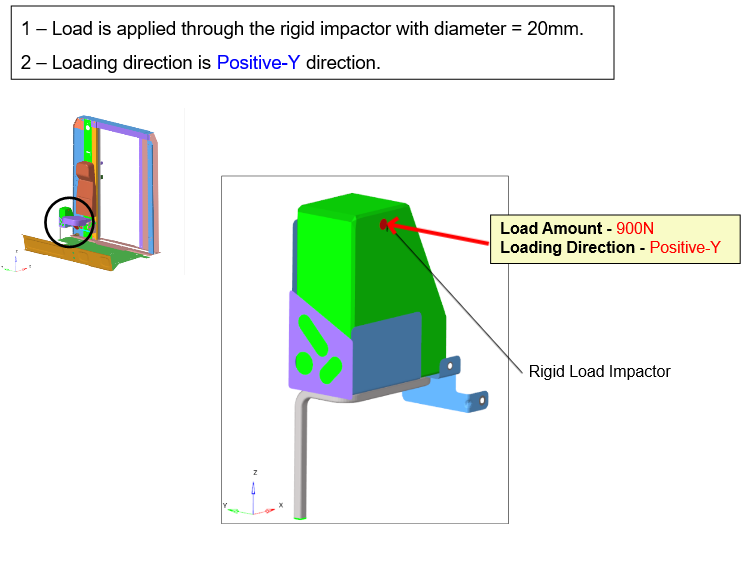 Simulation & Design Services
Our Simulation and Design services are underpinned by the use of advanced 3-D design tools. These tools allow our adept engineers to create highly detailed and precise design plans. These plans serve as the foundation for product development, ensuring that every component and process is meticulously planned.
We understand that every project is unique, and our approach involves customizing solutions to meet specific needs. This level of customization allows us to address particular challenges and goals, whether developing a new product or enhancing an existing one.
The 3-D design tools we employ enable us to create designs that simplify the manufacturing process. This simplicity is valuable in the production phase, reducing the likelihood of errors, speeding up production, and ensuring that the final product aligns with expectations.
Our approach is dedicated to fostering innovation. Through the provision of tailored design solutions, we enable the transformation of creative ideas into tangible products, whether it involves the creation of new products or the enhancement of existing ones. Our Simulation and Design services play a pivotal role in this process.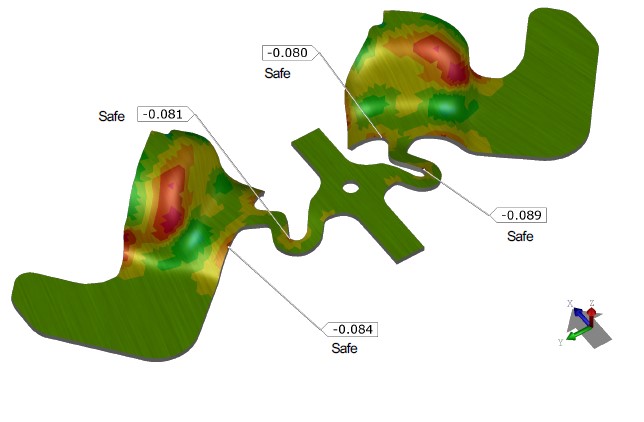 Each manufacturing process and product is unique, and our approach revolves around creating custom-built solutions that cater to specific needs. We work closely with clients to understand the intricacies of manufacturing processes and design tooling and fixtures that align perfectly with their requirements.
Tooling and fixtures play a crucial role in enhancing manufacturing processes. They aid in maintaining precision, reducing errors, and speeding up production. By optimizing these aspects, our services help ensure that products meet or exceed requirements for quality and consistency.
Our services are structured to promote innovation within the manufacturing sector. We comprehend that maintaining competitiveness frequently involves the discovery of novel and efficient production methods. Through the process of creating custom-designed tooling and fixtures, we facilitate innovation and improvements in manufacturing processes.
Our team of experts collaborates with clients to create comprehensive plans for tooling and fixture builds. These plans encompass every detail, from design to production, ensuring that the components are precisely tailored to manufacturing processes.
Our Engineering Changes services are anchored in agility and adaptability. We understand that projects can evolve, and requirements may change. Our team is well-prepared to swiftly adapt to these changes, ensuring that the project stays on track and ultimately delivers the desired results.
Implementing engineering changes seamlessly is crucial to minimizing disruptions in the project's timeline and budget. Our expertise allows us to integrate changes into the existing project structure without causing significant delays or cost overruns.
We recognize the importance of project continuity. Engineering changes are not just about making adjustments; they are about maintaining the project's momentum and ensuring that it progresses smoothly toward its goals. Our services are designed to support this continuity.
Timeliness is crucial when implementing engineering changes. Our services are designed for swift execution, allowing the project to adapt and proceed without unnecessary delays.