INNOVATIVE MANUFACTURING
&
ADVANCED ENGINEERING
With 40 years of history, Die-Max has evolved into a full-service Tier 2 organization, operating out of 280,000 square feet across four facilities in Canada and the United States. Our team, consisting of over 300 experienced members.
Die-Max offers a variety of available services, ranging from Manufacturing to Automation to Program Management.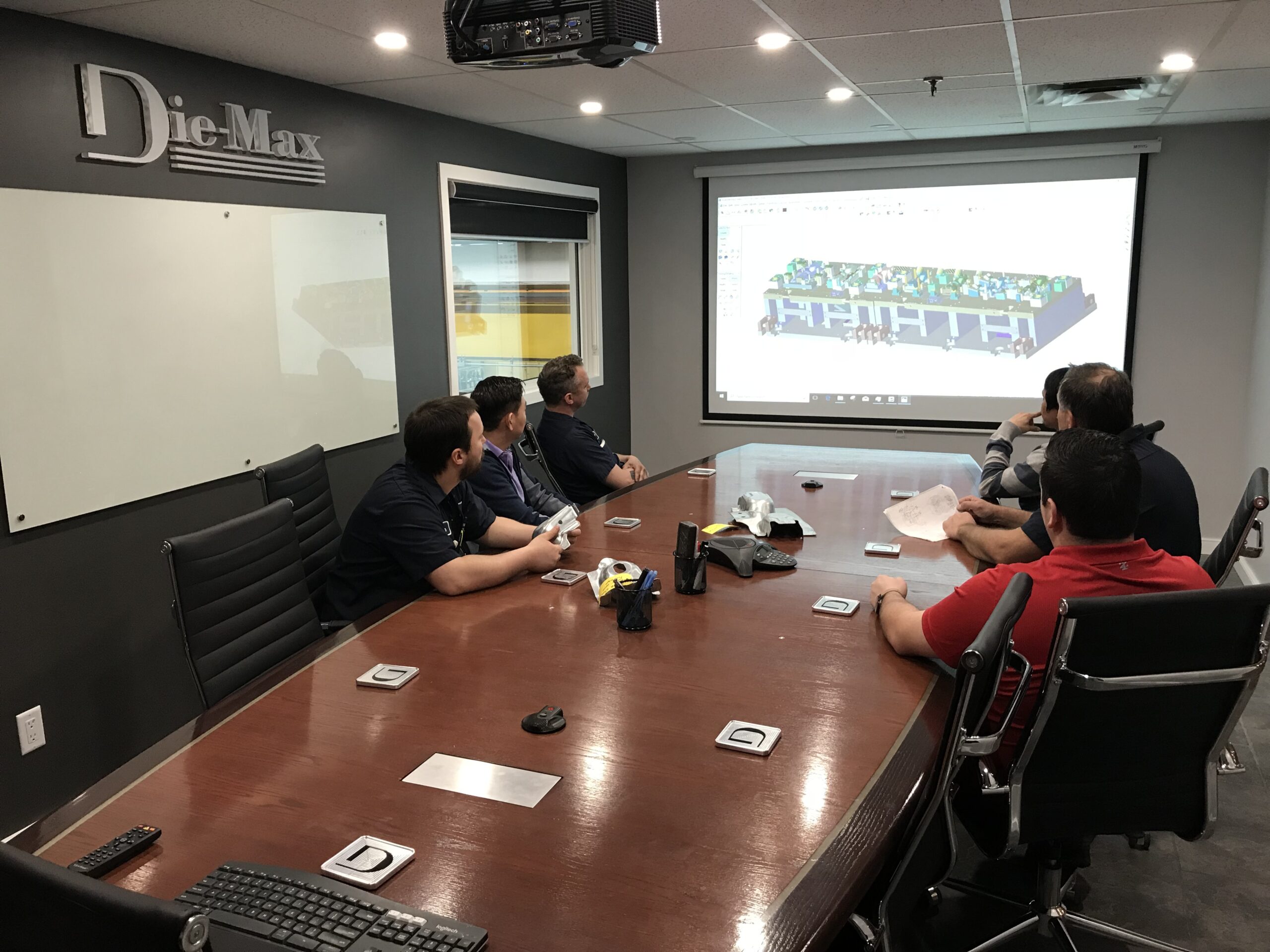 In our vision for Die-Max, automation plays a pivotal role in our pursuit of excellence. We recognize that the future of manufacturing and precision tooling is intrinsically linked with automation and digitalization. We are committed to harnessing the power of automation to revolutionize our operations and deliver greater value to our customers.
We Are a  people-focused leader in the concept, design, construction, and deployment of manufacturing assembly and automation solutions
Die-Max's corporate philosophy is based on the following guiding principles:
Respect
For our Customers
For our associates
For our suppliers
Integrity & Trust
These are essential values for building long-term relationships with our customers and supplier partners. We believe we can add the most value to our customers by operating in an atmosphere of collaboration and openness 
Passion
At Die-Max we enjoy what we do, and we desire to do it well. We are committed to continuous improvement and the pursuit of excellence