Prototype R&D Development Services
Advanced engineering and experienced project teams
At Die-Max Tool and Die Ltd., we specialize in delivering comprehensive Prototype R&D Development Services tailored to your business needs. Our services encompass Simulation and Design, Tooling and Fixture Builds, Engineering Changes, Expediting New Tooling Builds, and Tooling Program Extension Refurbishment.
Our dedicated team of experienced engineers, program managers, and project managers is committed to forging a strong partnership with your business. We begin by collaborating closely with you, starting with the initial design phase for both parts and processes. Our primary objective is to gain a deep understanding of your product's essential features and applications, all while proactively identifying potential risks that could influence the tooling concept. We're here to support your business in its new product development journey.
In addition to our comprehensive Prototype R&D Development Services, Die-Max Tool and Die Ltd. is equipped with state-of-the-art technology and facilities that enable us to seamlessly integrate cutting-edge 3-D design tools and simulation software. This advanced technology empowers us to create highly efficient and cost-effective solutions for your business, while ensuring ease of manufacture and process consistency.
Our experienced team is well-versed in the intricacies of metal forming, drawing from a rich reservoir of knowledge and years of hands-on experience. We leverage this expertise to not only develop tools and processes that meet your specific requirements but to do so in a manner that optimizes costs. By working in close collaboration with you, we aim to provide innovative, high-quality solutions that drive your new product development forward, resulting in a more competitive edge for your business in the marketplace.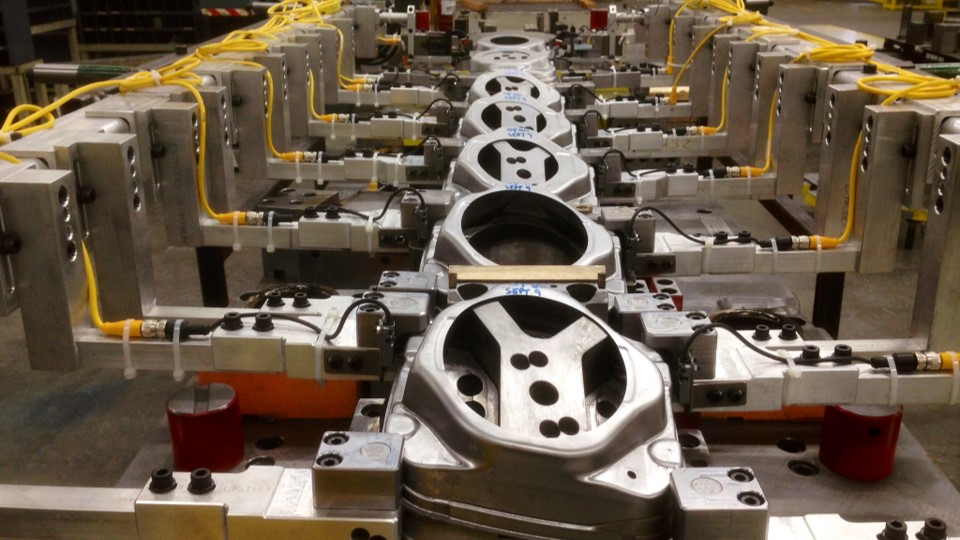 From Simulation to Reality
Simulation and Design: Our adept engineers leverage advanced 3-D design tools to create customized solutions that align with your specific needs. This approach ensures cost-effectiveness, manufacturing simplicity, and process consistency, helping you bring innovative products to life.
Tooling and Fixture Builds: With our state-of-the-art facilities and expertise, we can construct precision tooling and fixtures that enhance your manufacturing processes, resulting in products that meet or exceed your requirements.
Engineering Changes: Our team is well-prepared to adapt to evolving project needs and requirements. We can swiftly implement engineering changes to keep your project on track and deliver the results you desire.
Expediting New Tooling Builds: Recognizing the importance of timeliness, we've honed our project management skills to expedite the new tooling build process. This means your new product development remains on schedule, and your products get to market faster.
Tooling Program Extension Refurbishment: We understand the value of extending the life of your existing tooling. Our refurbishment services breathe new life into your tooling programs, saving costs and increasing the lifespan of your valuable assets.